Meet the Team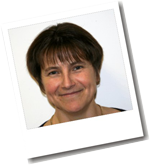 Nicky Summers
Nicky is a long serving and valued member of the Hickleys team, having held positions in Service reception, Accounts and Administration and more recently having a significant input into the organisation of our largest division "Diagnostics", Nicky's skills were ideally suited to the organisation and management of the new training division.
As Training Coordinator, Nicky ensures that the delivery of quality training is consistent, regularly reviewed and appropriate, the coordination and administration is first class and most importantly you get value for money from your training.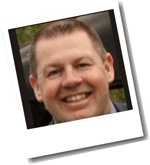 Andy Marshall-Brown
Our lead trainer Andy, was trained to open vehicles in 1988 while working as a mechanic for the RAC. Andy subsequently went on to pursue a career in the police until August 2011. In 2005, he was given permission to have an approved business interest and opened his own locksmith business.
Having refreshed his training by attending the MB Locks course when it was run by Mike Byham, Andy Specialised in the field of Auto Locksmithing and attends between 500-800 vehicles a year and specialises in lost key replacement and EEPROM manipulation. Since early 2009 Andy has worked closely with Hickleys Ltd providing training for the ZedBull/ZedProg EEPROM applications and Vehicle Entry Course, being an approved instructor on the Mr Li Picks.
Since November 2010 Andy has run the MB Locks training having taken over the reins from Mike, subsequently moving to Hickleys with the acquisition of the training centre.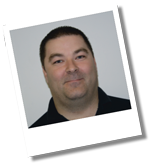 Jason Reed
Jason has worked for Hickleys for many years. At the tender age of 16, Jason started in our Auto Electrical division as an apprentice Auto Electrician. He rapidly rose through the ranks to the position of workshop foreman. After emigrating to the sun for a few years he returned to Taunton and Hickleys welcomed him back as a critical member of our key programming technical support team.
Jason now trials new developments, operates our eeproming service and is a critical member of the training team.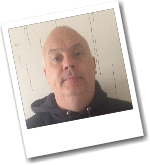 Jason Hillier
The love of all types of locks started at a young age for Jason when he was mystified by magicians and escapologists, and practiced lock picking until he could master the illusions . This naturally lead him into locksmithing as a career where he found that he had a particular talent in defeating all types of high security locks and safes.
Jason now specialises in non destructive entry and has been teaching and passing on these skills for many years, having qualified many years ago as an accredited trainer and the leading trainer for a competing company, 1st Call Lockouts.
We are now very fortunate to have Jason teaching his skills at the Hickleys Training Academy. Jason is one of the very best locksmiths in the UK and his training skills are under great demand having trained around the world for commercial, corporate, military and the government.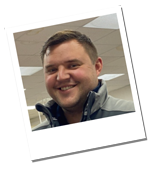 Gareth Hoadley
Gareth has been a locksmith for many years specialising in all areas of both domestic and Auto locksmithing. Through his interest in vehicles and the development of many lucrative contracts, Gareth developed a specialist team installing added security on vans. Over the past 6 years, Gareth has built a reputation as a skilled installer of rep locks, slam locks, dead locks and other protection devices.
Gareth is independent to Hickleys and operates his successful business in the South East, but is happy to share his skills and knowledge learnt over the past 6 years with fellow locksmiths and garage specialists.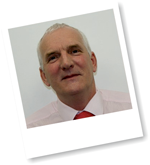 Duncan Sheppard
Duncan Sheppard is a well-known and revered trainer within the Automotive sector and a fully qualified training assessor to IMI Accredited Master tech level.
Duncan has worked in the motor industry since 1976 with experience in the workshops, diagnostic problem solving and heavy vehicle mechanics. In recent years he has delivered a huge range of training courses and his knowledge and delivery skills makes his courses extremely popular.
Hickleys are pleased to be able to offer courses in association with Duncan.